Events
Save the Date!
9/27/2018
"An Evening with the Arts" is being held to honor and celebrate Disability Rights Maryland's 40 proud years as Maryland's Protection & Advocacy organization. We are joined by members of our community to host guests at The Baltimore Museum of Art on September 27, 2018. DRM is partnering with local arts groups to showcase a variety of artists with and without disabilities.
More information to come!
If you are interested in being a Sponsor of DRM's 40th Anniversary Gala, please call us at: (410) 727-6352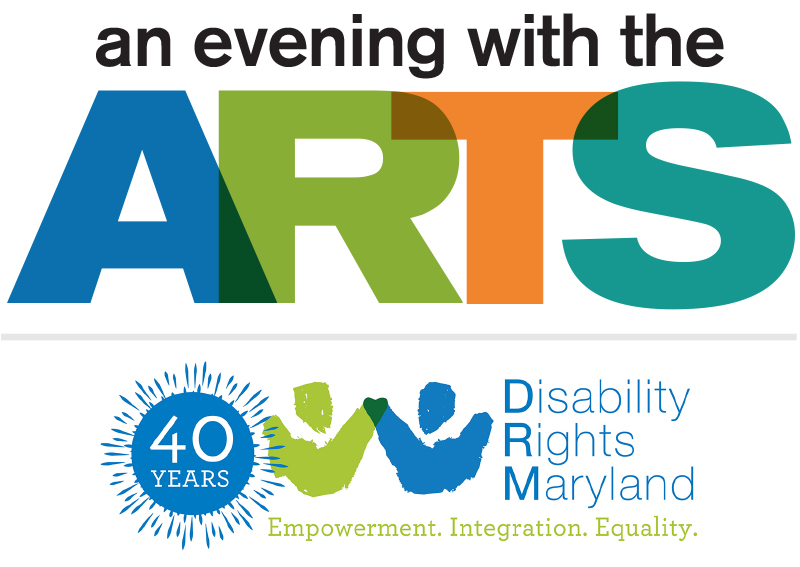 Breaking Barriers
DRM hosts an awards gala, Breaking Barriers, an inspiring evening celebrating achievements in the struggle to secure legal rights for Marylanders with disabilities.  Guests enjoy fantastic food, drink and entertainment; mingle with fun, interesting and caring folks; and see the presentation of our Breaking Barriers achievement awards honoring advocates for people with disabilities. DRM appreciates your support for the work that lies ahead!
2015 Honorees:
Public Policy Award: Congressman Steny H. Hoyer
Legal Advocacy Award: Sidley Austin LLP
Gayle Hafner Grassroots Advocacy Award: Thomas Hicks
Lorraine Sheehan Lifetime Achievement Award: Judith Heumann
2012 Honorees:
Public Policy Award: Maryland Senator Verna Jones-Rodwell
Public Policy Award: Maryland Senator Richard Madaleno
Legal Advocacy Award: Raymond Marshall
Grassroots Advocacy Award: Kenneth Capone
2011 Honorees:
Public Policy Award: Maryland Delegate James W. Hubbard
Legal Advocacy Award: Venable LLP
Grassroots Advocacy Award: Sandra Spears
Lorraine Sheehan Lifetime Achievement Award: U.S. Senator Benjamin L. Cardin
2010 Honorees
Public Policy Award: Congressman Dutch Ruppersberger
Legal Advocacy Award: Earl Bartgis, Jr.
Grassroots Advocacy Award: Floyd Hartley
Lifetime Achievement Award: Lorraine Sheehan, posthumously (presented to Laura Carr & John Sheehan by Senator Benjamin L. Cardin)