DRM creates an integrated and just society by advancing the legal rights of people with disabilities. Our scope of work reflects the disability community's advocacy priorities, funding restrictions, and strategic efforts to maximize our impact within resource limits. Learn more about DRM's advocacy programs.
FRI. 8/24/18: Briefing on Disproportionate Discipline in MD Schools
Join the Maryland Advisory Committee to the U.S. Commission on Civil Rights on Friday, August 24, at their briefing on disproportionate discipline in Maryland Schools. DRM Attorney Amanda White will be speaking alongside other advocates, families, experts, and school staff on how …
SAT. 10/13/18: Special Education Clinic & Resource Fair
SAVE THE DATE! Learn How to Advocate for Appropriate Special Education Services for Your Child! Special Education Clinic & Resource Fair Saturday, October 13, 2018 from 9:00 AM – 2:00 PM Holy Family Catholic Church 12010 Woodmore Road Mitchellville, MD 20721
Decriminalizing Disability
When police are called to respond to individuals experiencing a behavioral health crisis, the situation too often escalates and can produce tragic results. Police training will only go so far – when possible, mental health workers and peers skilled at engaging individuals in crisis and de-escalating situations must instead be deployed.
DRM is advocating for a comprehensive crisis response system as an alternative to incarceration.
Our Most Trusted Supporting partners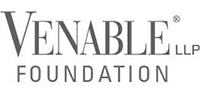 Disability Rights Are Human Rights