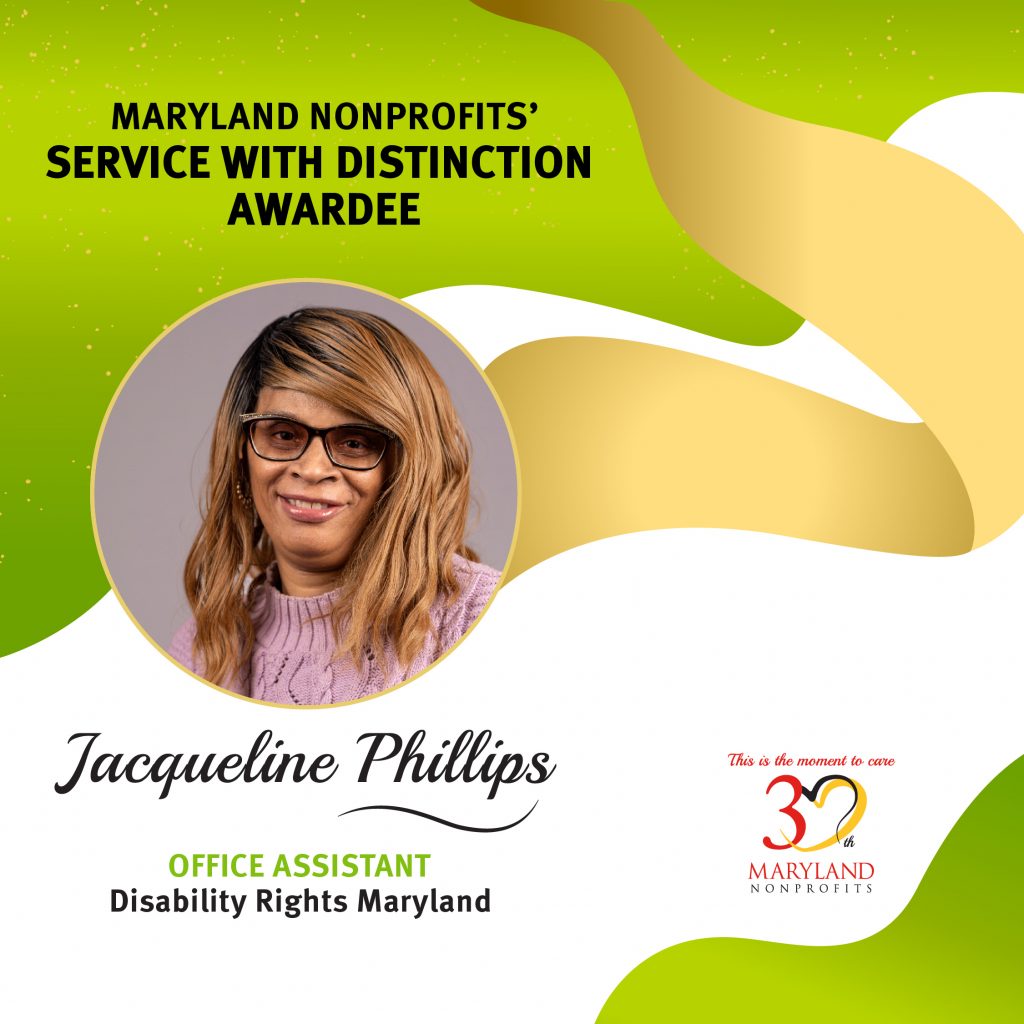 DRM is excited to announce that Jacqueline Phillips, Office Assistant, is the recipient of a "Service with Distinction" award from Maryland Nonprofits! The award recognizes frontline, essential nonprofit employees who serve with significant commitment, integrity, compassion and caring, and with outstanding support towards their organization's mission. Jackie will be honored during Maryland Nonprofits' 30th Anniversary event on July 28, 2022, from 6:00 PM to 9:00 PM at the B&O Railroad Museum in Baltimore, MD.
Jackie has been with DRM for 23 years. She has welcomed and assisted thousands of visitors and callers providing a personalized experience for each individual based on their needs. She is always ready to lend a helping hand. Jackie shows exceptional kindness, vibrant energy, positivity and attention to detail in all she does. We are very fortunate to have her as part of the DRM team.
Congratulations to Jackie on this wonderful achievement!