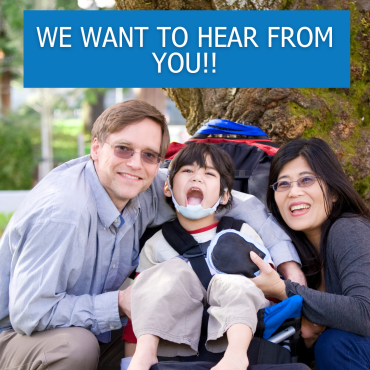 Every year we ask the community which disability-related legal issues need to be addressed. The survey results guide the focus of DRM's work over the next year. We especially want to hear from people with disabilities, Black, Indigenous and people of color (BIPOC), and others affected by intersectional discrimination and oppression.
There are so many issues we would like to tackle, but our resources are limited. We need to focus on the most important needs in our communities to make the greatest impact.
Here are 4 ways to take the survey by September 7th:
1.  Click here to submit online.
2.  Print a survey using link below and mail to Disability Rights Maryland 1500 Union Ave # 2000, Baltimore, MD 21211
3.  Email a completed survey to Feedback@DisabilityRightsMD.org 
4.  Call 410-727-6352 ext. 0 to complete over the phone or request to complete in-person
Online Survey: https://www.surveymonkey.com/r/3TPV8MC 
Printable survey: https://disabilityrightsmd.org/wp-content/uploads/ASP-Survey.FY2024.pdf 
Encuesta en Español: https://disabilityrightsmd.org/wp-content/uploads/ASP-Survey.FY20241-Espanol.docx