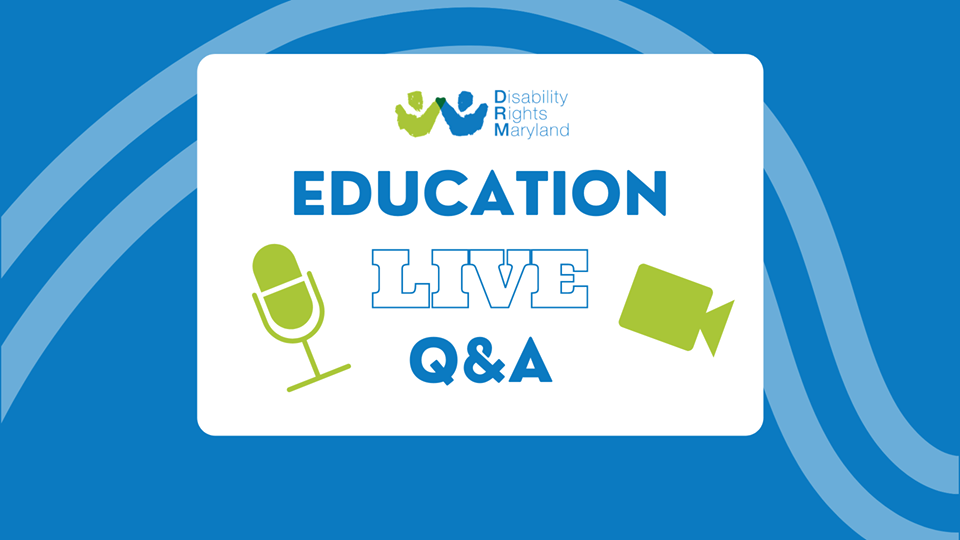 Facebook Live Q&A by Special Education Team – Session #12
Disability Rights Maryland's (DRM) Education Team hosted its 13th live Q&A session on Wednesday, February 24, 2021. The team answered parents' most pressing questions about distance learning for students with disabilities as a response to the coronavirus pandemic, providing an explanation of DRM's 3rd parent guide and discussing the topic of Communication with the IEP Team and Data Collection During the Pandemic.
Visit DRM's Facebook page or YouTube channel to watch the recorded video.
If you have difficulty accessing the session, please contact Susana Barrios at susanab@disabilityrightsmd.org.
---
Resources mentioned in the video:
A Brief Guide for Parents – Special Communication with the IEP Team and Data Collection During the Pandemic: http://ow.ly/HpxG50Eny98

Una Guía Breve para Padres – Comunicación con el equipo del IEP y recopilación de datos durante la pandemia: http://ow.ly/DfUc50Enyf5