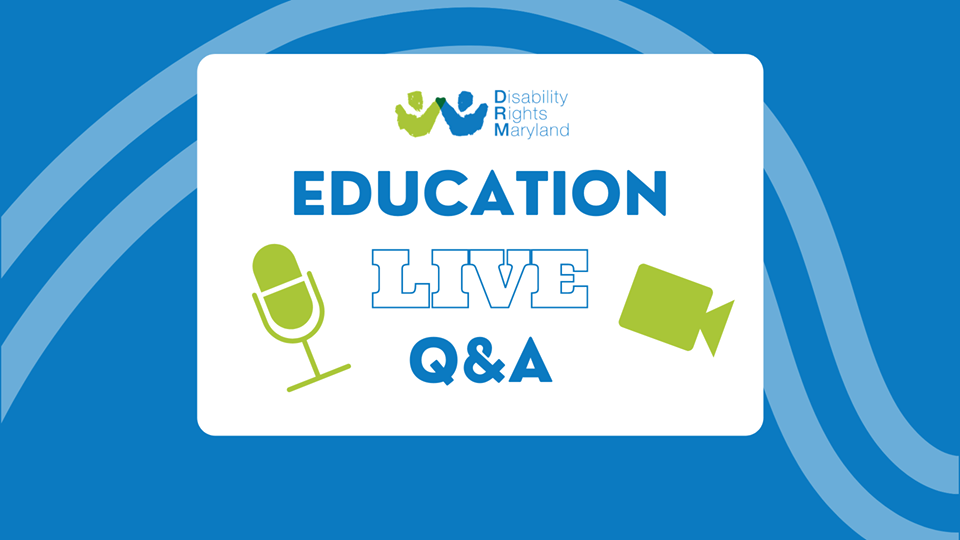 Facebook Live Q&A by Special Education Team – Session #16
Disability Rights Maryland's (DRM) Education Team hosted its 16th live Q&A session on Wednesday, April 7, 2021. The team answers parents' most pressing questions about distance learning for students with disabilities as a response to the coronavirus pandemic and discussed compensatory and recovery services for public school students with disabilities K-12.
Visit DRM's Facebook page or YouTube channel to watch the recorded video.
If you have difficulty accessing the session, please contact Susana Barrios at susanab@disabilityrightsmd.org.
---
Resources mentioned in the video: