The Disability Rights Maryland (DRM) Pro Bono Honor Roll recognizes law firms and attorneys who met the criteria for a certain number of pro bono hours during the designated period of October 1, 2021-September 30, 2022.
Their commitment to advancing disability rights and promoting equal justice improves the lives of Marylanders with disabilities and makes Maryland a better place for all. The remarkable efforts of these attorneys and firms are a testament to their dedication to social justice and willingness to give back to their communities. DRM is deeply grateful for their invaluable partnerships and looks forward to continuing to work together.
Law Firms Honored for E

xemplary Pro Bono Service
Brown, Goldstein & Levy LLP

Gordon Feinblatt LLC

Morgan Lewis & Bockius LLP

O'Melveny & Myers LLP

Sidley Austin LLP

Venable LLP

Whiteford, Taylor & Preston LLP

Wiley Rein LLP
Individual Attorneys Honored for Exemplary Pro Bono Service
Alexandria K. Montanio Esq., Gordon Feinblatt LLC

Alissa Portner Esq., Venable LLP

Alyssa Fieo Esq.

Anthony May Esq., Brown, Goldstein & Levy, LLP

Ashley Van Cleef Esq., Law for Parents

Christopher Chaulk Esq., Attorney Advisor at Federal Energy Regulatory Commission

Darrell Hale Esq.

Elizabeth Hardcastle Esq., Sidley Austin LLP

Jack Mirabella Esq., Centers for Medicare & Medicaid Services

Joshua R. Raftis Esq., Mayer Brown

Keith Howard Esq., The Law Offices of Keith Howard, PLLC

Kevin Cross Esq., Venable LLP

Mariah Hines Esq., Sidley Austin LLP

Michael Hecht Esq., Venable LLP

Patricia McGowan Esq., American Federation of Government Employees Local 1923

Patrick Jones Esq., O'Melveny & Myers

Paul Madden Esq., Whiteford Taylor & Preston

Peter Sabonis Esq., Dignity & Rights

Selene Almazan Esq., Selene Almazan Law LLC

Stephenson Harvey Esq., The Harvey Law Group, PLLC

Theodore A. Howard Esq., Wiley Rein LLP

Thomasina Poirot Esq., Venable LLP
The Power of Pro Bono
Every year, thousands of individuals with disabilities contact DRM for legal help. Unfortunately, due to limited resources, we are unable to provide legal representation to all those in need. However, through our Pro Bono Program and partnership with the private bar, we can extend our reach and offer essential legal services to a greater number of people. Pro bono support enables us to pursue cases that have a broad impact for hundreds or thousands of individuals. Whether a case goes to trial or is resolved promptly through negotiation, the impact of our pro bono partners is significant.
About DRM's Pro Bono Program
DRM screens all cases submitted to the pro bono program to assure the referrals are a good match.
Most of the individual cases referred to the Pro Bono Program involve issues of access to appropriate education and related services or eligibility and access to medically necessary healthcare services cases. This includes but is not limited to, Due Process hearings, Medicaid Appeals, Developmental Disabilities Administration (DDA) eligibility for services, denial of services, and appeals.
DRM Supports Pro Bono Attorneys With:
Comprehensive training and materials (in person or online)

Professional liability insurance

Ongoing technical support and mentoring to enable attorneys to represent their clients confidently and effectively
Attorneys do not need prior experience to be an effective advocate, and attorneys admitted to practice in another state can still do pro bono work in Maryland.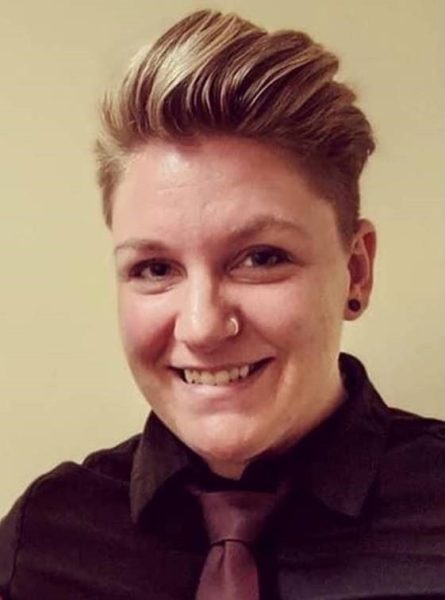 "Working with Disability Rights Maryland as a pro bono attorney has been an absolute bright spot for me over the past year. I feel supported in my effort to provide zealous advocacy for children and their families as they navigate access barriers in challenging systems. I am grateful to play even a small role in DRM's mission."
-Jack Mirabella Esq, Centers for Medicare & Medicaid Services
Examples of Pro Bono Cases:
Wiley Rein LLP secured an important victory on behalf of DRM in a lawsuit against Prince George's County Public Schools (PGCPS), stemming from allegations that the school system disproportionately subjected students with disabilities to inappropriate and exclusionary forms of discipline. Click here to read more about this case.
DRM received a request for assistance from a parent of a 6-year-old child with intellectual disabilities and speech impairments because of their concerns about their child's education. Through meetings and mediation, the pro bono attorney successfully negotiated with the school district to develop and use an appropriate individualized education program (IEP) for the student and provide compensatory services to make up for the lack of services during the pandemic.
A parent reached out to DRM regarding their 13-year-old son who has anxiety disorder, autism, and emotional/behavioral issues. The student faced a distressing and unsafe walk to the bus stop. The pro bono attorney engaged in discussions with both the school district and transportation company, ultimately securing "door-to-door" transportation services to ensure the student's safe journey to school.
Become a Pro Bono Attorney
If you are interested in a meaningful pro bono experience, we encourage you to join DRM's pro bono program!  Click here to contact DRM's Pro Bono Coordinator.
We look forward to honoring the firms and attorneys that began working with us after the October 1, 2021- September 30, 2022 timeframe in our next Pro Bono Honor Roll.