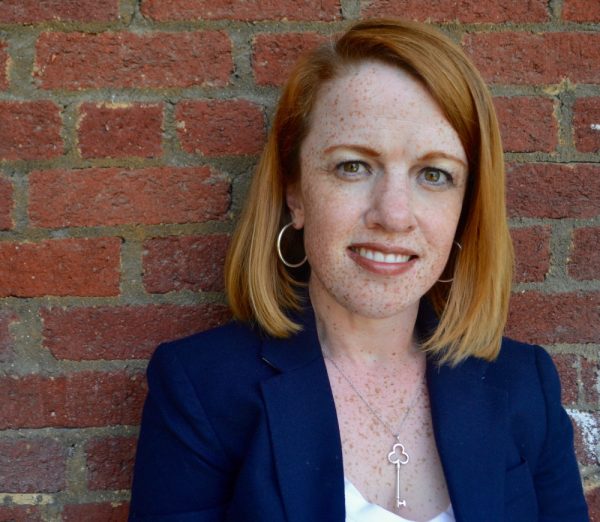 Disability Rights Maryland (DRM) is excited to announce that Rebecca Cokley will receive the prestigious Judith Heumann Champion of Justice Award at DRM's Breaking Barriers Awards Gala on September 20, 2023 at the American Visionary Art Museum in Baltimore, Maryland.
The award, established in 2020, recognizes Judith Heumann's remarkable lifelong achievements and her legacy as one of the world's most influential disability rights activists. DRM presents this award to exceptional individuals who have dedicated their lives to advocating for disability rights and other intersecting civil rights movements.
Rebecca Cokley, a second-generation little person and three-time presidential appointee, has championed inclusive policies and challenged systemic barriers within the federal government, non-profit, and private sectors throughout her distinguished career. This esteemed award recognizes her contributions to the disability rights movement and her relentless pursuit of equity and inclusion.
Similar to Judith, Rebecca is an innovator who pushes boundaries and follows her vision. Her accomplishments include coordinating the first-ever White House Black History Month event for disability communities and initiating the first LGBTQIA+/Disability Pride Month event. She co-founded the Disability Justice Initiative (DJI), which is the first disability policy shop in a progressive think tank at the Center for American Progress.
In 2021, Rebecca joined the Ford Foundation as a program officer for their first-ever U.S. Disability Rights program. The program focuses on strengthening the disability field, cultivating diverse leadership, advancing economic security for people with disabilities, integrating disability rights into social justice movements, promoting disability pride and mobilizing resources for disability rights work.
Rebecca embodies and continues to champion the values and spirit that Judith Heumann infused into the disability rights movement.
To learn more about DRM's Breaking Barriers Awards Gala, visit DisabilityRightsMD.org/Breaking-Barriers-Gala.
###
About Rebecca Cokley:
Prior to joining the Ford Foundation, Rebecca was the cofounder and director of the Disability Justice initiative at the Center for American Progress, where she built out a progressive policy platform that protected the rights and services disabled people depend on for survival and also developed innovative solutions like a proposed disabled worker tax credit and increased access to capital for disability-owned small businesses. She also stewarded a campaign that resulted in an unprecedented 12 presidential candidates developing disability policy platforms.
Prior to her work at American Progress, she served as the executive director for the National Council on Disability, where she worked on sexual violence on college campuses, policing reform, and the civil rights of disabled parents. A three-time presidential appointee, Rebecca served in key policy roles at the Department of Education and the Department of Health and Human Services, as well as oversaw diversity and inclusion efforts for the Obama administration.
Rebecca is a frequent speaker and contributor on issues of public policy and disability inclusion in the media and at major national conferences. She has a bachelor's degree in politics from the University of California, Santa Cruz.