DRM's Lauren Young Awarded On Our Own Maryland's Lifetime Achievement Award
Please join us in congratulating Lauren Young, J.D., Director of Litigation at Disability Rights Maryland (DRM), for receiving the Lifetime Achievement Award from On Our Own Maryland (OOO)! The award was presented on June 16, 2021 by Mike Finkle, founder of OOO, at the "Our Care, Our Community, Our Choice" conference.
OOO, a longtime partner of DRM, is a peer-operated behavioral health advocacy organization promoting equality, justice, autonomy, and choice about life decisions for individuals with mental health and substance use needs.
Lauren is being recognized for her many years of service to the Disability Rights community, including more than 20 years with DRM.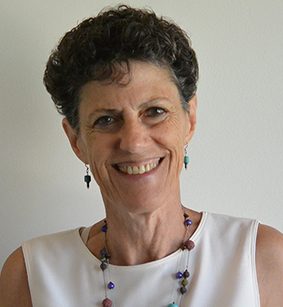 Across her career, she has tackled a wide variety of cases aimed at supporting our client community in achieving their goals and in advancing their civil rights. Recently, Lauren has been part of the call to 'Decriminalize Behavioral Health' in the face of discriminatory systems of policing and mass incarceration.
In accepting the award, Lauren thanked OOO for their outstanding vision of how our communities can care for one another; their advancement of peer support; and their education campaigns about the harms of distorted perceptions and stigma. Lauren thanked the organization for helping her to see more clearly.
In addition to OOO's Lifetime Achievement award, in 2020 Lauren was a recipient of one of The Daily Record's Top 100 Women awards, which recognize "high-achieving Maryland women who are making an impact through their leadership, community service, and mentoring."